Counseling &
Wellness
Services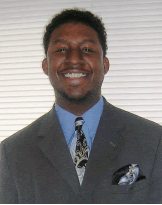 Jendayo Grady, Ph.D.
Jendayo Grady was born in Washington D.C., and has lived in Maryland throughout his life except for the four years he spent at Morehouse College, where he received a Bachelor of Arts degree in Psychology. After matriculating through Howard University, Graduate School, Dr. Grady received a doctorate in clinical psychology. Today, Dr. Grady is a licensed Clinical Psychologist who is especially gifted in helping youth, couples, adults, and families reach their potential. Dr. Grady believes serving as a psychologist is important, but he has a greater call on his life.
He has served as Youth Minister of the Round Oak Missionary Baptist Church for over seven years, and also serves in the counseling ministry. After accepting the call from GOD, Rev. Jendayo Grady preached his initial sermon in June of 2005, and presently serves as an associate minister at Round Oak Missionary Baptist Church, under the leadership of the dynamic Pastor, Rev. Lionel P. Pointer, Jr.
In addition to all that he does professionally and spiritually, Dr. Grady stays focused on his first ministry…his family. He is a loving and devoted husband and the father of four beautiful children. Rev. Grady is passionate about speaking the truth in love for the edification of the body of Christ. Rev. Grady ministers by the grace of God and God gets the honor, the glory, and the praise.